Recen, Specialised in Crane safety since 2008, Providing complete Tower crane safety solution: Zone protection, Anti-collision, Safe load indicator, Hook camera system and Supervisor.
Compatible for ALL brand & model.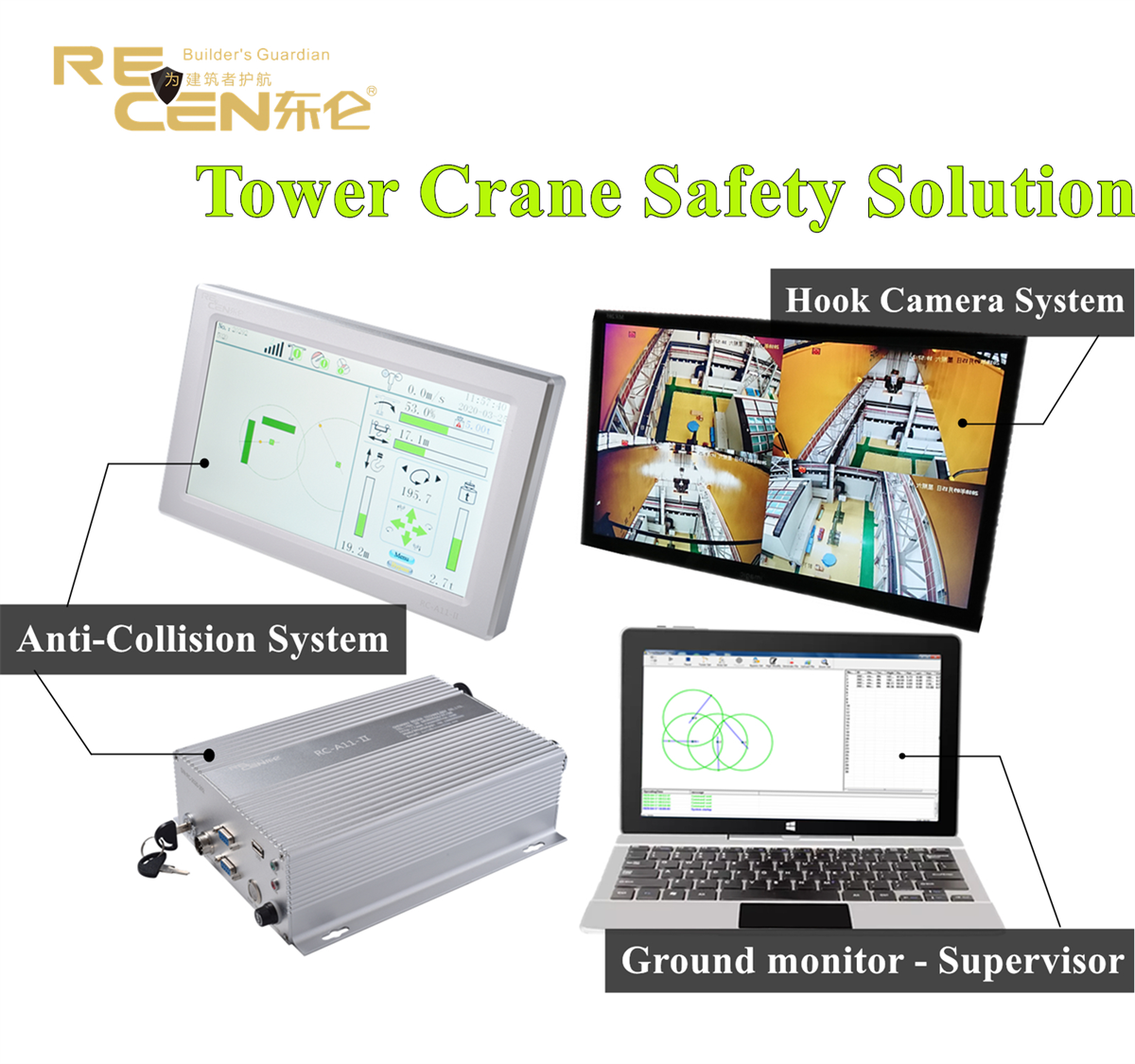 Make sure safety by managing interference between cranes and obstacle zones. It displaying all the useful settings to show the crane working status. Easy for installation and reliability make it the multipurpose anti-collision system . This system is suitable for all types and brands of cranes in order to manage easily large construction sites.
Special for record and view the data of every crane with RC-A11-II on site computer. Real-time monitoring Tower crane layout, position and movement on site ground computer. Display the slewing, trolley position, hook height, load moment, wind speed for each crane on site.
The Tower crane monitoring system refer to install a set of video monitoring device on original tower crane including far end camera, cabin VCR, indicator, monitor in office and wireless charger. The system will be more convenient for operator to observe ground working zone.The focusing keyboard in cabin can ensure the operator to watch load hook status at different height and angles. In addition, the image at far end can be back to monitoring for site safety and digital management.